Marian E. White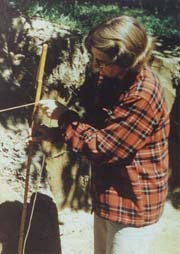 Marian E. White (1921-1975) was born in Hartland Corners, Niagara County, New York. She graduated from Gasport High School in 1938 and received her undergraduate degree from Cornell University in 1942 with a major in classical languages and a minor in anthropology. Her study of Western New York archaeology was interrupted by WWII when Marian joined the Army Air Force. Through December 1945 she was an IBM Tabulator Machine Operator, WAC-AAD, at Statistical Control Division Headquarters AAF. In 1952 she continued her education at the University of Michigan where in 1956 she was first woman to receive a Ph.D. from their Department of Anthropology. James B. Griffin was Chairman of her Ph.D. Committee. Her thesis dealt with Iroquois culture history in the Niagara Frontier area of New York State.
Marian E. White was a junior anthropologist with the Rochester Museum of Arts and Sciences before her appointment as a research associate in archaeology at the State University of New York at Buffalo. Upon her move to UB, she served as an assistant curator of anthropology at the Buffalo Museum of Science and as assistant curator of archaeology at the Buffalo and Erie County Historical Society.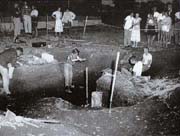 White established the highway salvage program at UB in 1969. The program's activities includes the necessary salvage work to record archaeological information that would otherwise be lost due to industrial expansion and highway programs in Western New York. The UB Archaeological Survey has been and continues to be an important institutional structure for the oversight and protection of archaeological resources in WNY.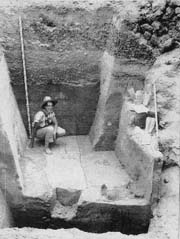 Besides her involvement in archaeological salvage, White was devoted to public education and worked with Native American communities whose prehistory she sought to preserve. She worked tirelessly on the organization of the New York Archaeological Council and served as its first president from 1972 to 1974. This organization's purpose was to function as an action group and "watch dog" to preserve standards and help maintain quality control over the blossoming contract activity within the state. Marian White authored and contributed to a number of archaeological and anthropological papers of the region.